Traditional culture experience enjoyed at historical cuisine's tatami floor from Edo period.
Dance, songs, and "Shamisen" music by Geishas uniquely existing in Kagurazaka which has a Geisha community.
From the music of Japanese harp played by the artist who is connected to Michio Miyagi who has lived in Kagurazaka until later years to "Hauta" music of Edo period.
You will be satisfied in the mellow atmosphere.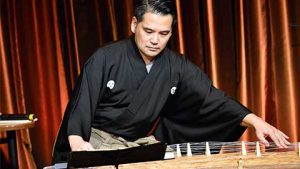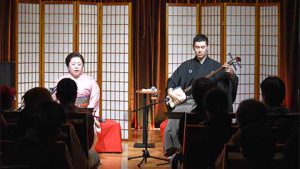 Date&Time
May 22 (Sat.) 12PM-
‏Performers
Okamura Shintaro + Okamura Ai ("Sou" Japanese harp) × Shono Bunzan ("Shakuhachi" Bamboo flute)
Honjoh Maruhide + Honjoh Hideeiji ("Hauta" music)
Kagurazaka Geisha Ladies
Cyril Coppini (Navigator)