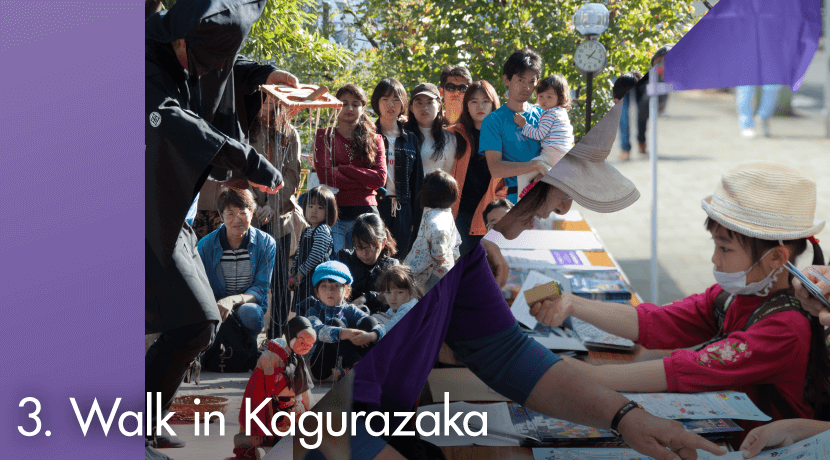 3. Walk in Kagurazaka
We are featuring the games collecting series of stamps at famous old Kagurazaka sightseeing spots during Kagurazaka Street Stage O-edo Tour. We introduce sightseeing spots with a guide who knows Kagurazaka well. We also introduce interpreters who support Kagurazaka Street Stage O-edo Tour, English volunteer guides, the interview with the leader of Marchant Union, messages from Kondo Ryohei, Condors (dance company) from Session House of the contemporary dance studio, and a message from Noh performer Kanze Yoshimasa who bases Yarai Noh theater in Kagurazaka. The navigator is a French "Rakugo" storyteller Cyril Coppini. He belongs to Institut français of Tokyo. He is taking an active role as both a navigator and performer manipulating Japanese and French during Kagurazaka Street Stage O-edo Tour.
Filming cooperation
Bishamonten Zenkoku-ji Temple
Kosho-ji Temple
Enpuku-ji Temple
Session House
Yarai Noh theater
THEGLEE
Performers
Navigator
Cyril Coppini ("Rakugo" storytelling)

History guide
Yamaguchi Norihiko (Edo Tokyo Guide Group)

Interview
Kondo Ryohei (contemporary dance)
Kanze Yoshimasa (Noh)
Ishii Yokichi (Leader of Kagurazaka Avenue Association)
Yokokura Yasunobu (The chief director of Kagurazaka Merchants Union)
Interpreter: English guide volunteers

Past Footage
Traditional Song and Dance Live
Kagurazaka Time Travelling (Kids' Square)
Kamijo Mitsuru (The Edo marionette group)
Shibuya Gagekidan (Picture cards show)
Kagurazaka Street Stage O-edo Tour Official YouTube Channel
Navigator
Cyril Coppini ("Rakugo" storytelling)
Born in the Southern France area, Nice. Studied Japanese and Literature at Institut des langues et civilisations orientales. He belongs to the French Embassy in Japan Institut Francais. He met Hayashiya Someta, a Kamigata Rakugo storyteller. This encounter was the start of his learning "Rakugo" storytelling. He joined Sanyutei Ryuraku, who performs Rakugo in foreign languages, for his performance in France. Coppini devotes himself to performing and introducing Rakugo in French spoken countries. He is taking a variety of active roles in performing Rakugo in Japanese and French bilingual at Asakusa Toyokan Theater and all over in Japan, translating Manga into French, and performing DJ at a club.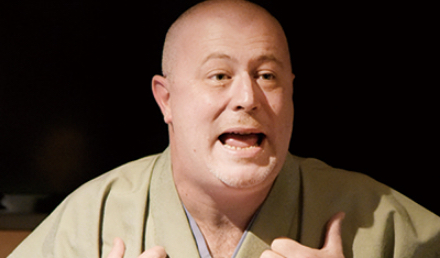 History guide
Yamaguchi Norihiko (Edo Tokyo Guide Group)
An O-ed walker and a performing arts writer. He makes efforts on researching the history of common people's customs in Edo, lecturing, and creating Rakugo. He makes presentations at the cultural lectures. He is a lecturer of historical walking classes in metro Tokyo. Living in Kagurazaka for 40 years.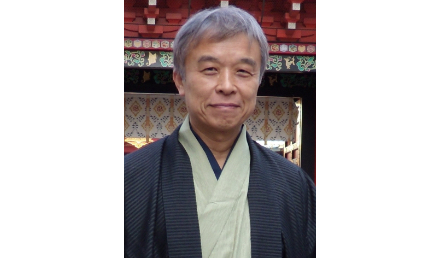 Performer
Kondo Ryohei (contemporary dance)
He was born in Tokyo, but he spent his young age in South America. He started dancing when he was at Yokohama National University. In 1996, he formed Condors (dance company) at the Session House of the contemporary dance studio. He manages compositions, videos, and choreography of all the performances. He performed not only in Japan, but also does in more than 20 countries in the world. Due to his activities, he received the Asahi Performing Arts Award and the Minister of Education Award for Fine Arts. Even after his major break, he still continues playing active roles as a stage producer of "Ringo Project" and many dance performances for Session House.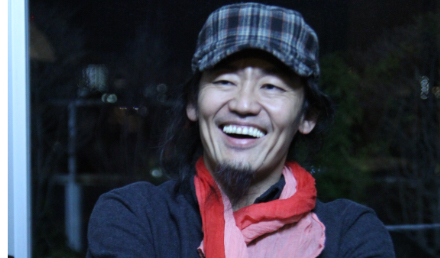 Performer
Kanze Yoshimasa (Noh play)
Shite-kata (the main actor) of Kanze School. Bases and performs mainly at Yarai Noh theater, he performs at all areas in Japan. He makes many efforts on introducing Noh, instructing Yokyoku (Noh song), and collaborating with other genres, such as Kabuki, classical music. Director of Kanze Kyukokai and The Nohgaku Performaer's Associaton. Important Intangible Cultural Properties.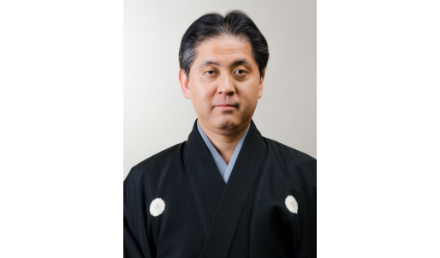 Illustration
Okame-ya Yuko (Illustrator/ artist)
Her father is Ikehara Seiki, a sculptor, and her grandfather was a calligrapher and taikomochi (Japanese jester). When she was a child, she spent her time at her unique father's atelier. She is the president of Hello Like Before ltd. She started Mamandrill, a puppet circus.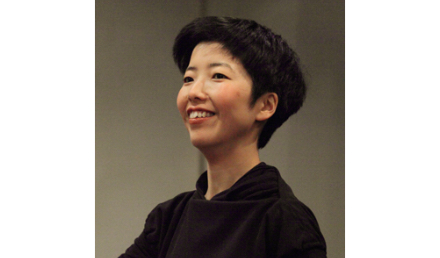 Past Footage
Kamijo Mitsuru (The Edo marionette group)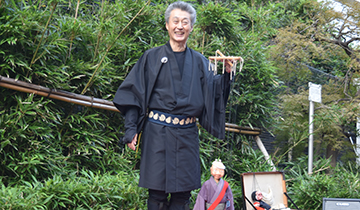 Shibuya Gagekidan (Picture cards show)